Malissa Zaleta
Hello my name is Melissa Zaleta, former Vice President of the Ladies of Distinction. This group has done so much for me. LOD has changed me in so many ways; ways that people would not be able to imagine. Growing up I wasn't the girl to be in sports or after school programs. I followed my friends and never really thought about my future. I never asked myself where was I going to be in 10 years or 20 years from now, I only thought about the present. When I moved to LBJ, my Junior year, I heard over the announcements about a girls group that was starting up. I will always remember hearing the words, "If you want to make a change, come join this group." It was time for me to grow up and it was time to be a successful person. The Ladies of Distinction organization has brought me success, independence, strength, and sisterhood. LOD is about helping the community and building great leaders, but that's not it. LOD is for girls who need that extra push to become the successful women they are meant to be. No matter how bad your past is it's never too late to change. I'm thankful for having Coach Carter, and my girls who constantly remind me I'm not alone.
YOU ROCK :))))


---
Sirion Hastings
Hi, my name is Sirion Hastings, former President of Ladies of Distinction. Ever since I can remember I've wanted to help people, my grandma use to say that I was the family counselor. Even at a young age, I was mature enough to understand that there are problems out there in the world, that people need help and if all it takes is an open heart and available ear to solve them, why not be a vessel. I joined L.O.D because I love the Idea of a girl group that is doing positive things in the community. I also love the meaning of a sister hood, especially in a society where girls are normally expected to hate each other. I am very proud of the group itself, starting with six girls and now accumulating fifty-two and more. This group has taught me the real meaning of leadership and love, and I will forever be grateful. Peace love and hair grease y'all lol.


---
SENIORS NIGHT AT THE SALON
Powered by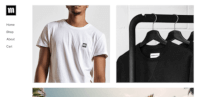 Create your own unique website with customizable templates.